Meghan McCloskey, National Bike Challenge coordinator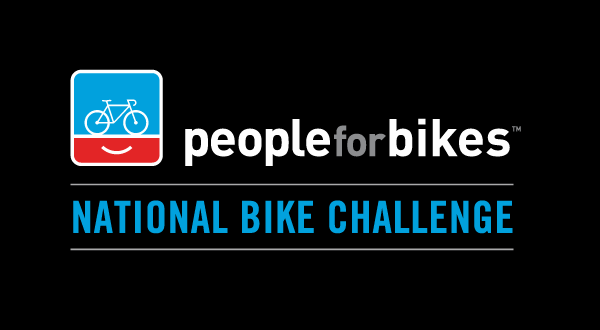 With one month down in the 2015 National Bike Challenge, we are excited to report it is off to a strong start! We passed our goal of 75,000 riders within the first two weeks of the start date. Since then, the number of participants has continuously grown. Based on this momentum, we recently updated our goal to 100,000 riders.
We are well on our way to reaching our 35 million mileage goal with participants recording a record number of miles. At the end of May, riders tallied 465,000 miles within a 24-hour period. This is the largest number of miles recorded in a day since the start of the Challenge! This helped to round out the monthly total to 6,577,125 miles.
The Challenge is still on for 112 more days and we have a lot planned that you don't want to miss. You could even be picked as a winner for one of our prize drawings. The prizes (including bikes!) will be updated every month, so make sure you are checking back. We are offering an awesome Raleigh bike for June, and as always, a year's supply of Scott toilet paper.
With such a great start to the Challenge, we are looking forward to the next four months. If you or your friends haven't joined yet, it's not too late! Sign up here. You can check out the May standings for each category below:
Rider: Kurt Searvogel
Team (Small): Shut Up and Pedal Philly
Team (Medium): Team Hoggatt
Team (Large): Henry Street Pirates
Team (X-Large): MBSC: Mind Brain Social Club
Team (Jumbo): Gainesville Cycling Club
Workplace (Small): Mercy Mile Mashers
Workplace (Medium): Toole Design Group
Workplace (Large): Wheel & Sprocket
Workplace (X-Large): Trek Bicycle Corporation
Workplace (Jumbo): 3M Company
School (College/University): Utah State University
School (High School): Oshkosh North High School
School (Middle School): Bullis Charter School
School (Elementary School): San Carlos Charter Learning Center
Community (Class V): Shawnee, WY
Community (Class IV): Combined Locks, WI
Community (Class III): Neenah, WI
Community (Class II): Appleton, WI
Community (Class I): Madison, WI
League: 3M vs. Kimberly-Clark
Local Challenge: Sun City Cyclers (Bluffton, SC)
State: Wisconsin